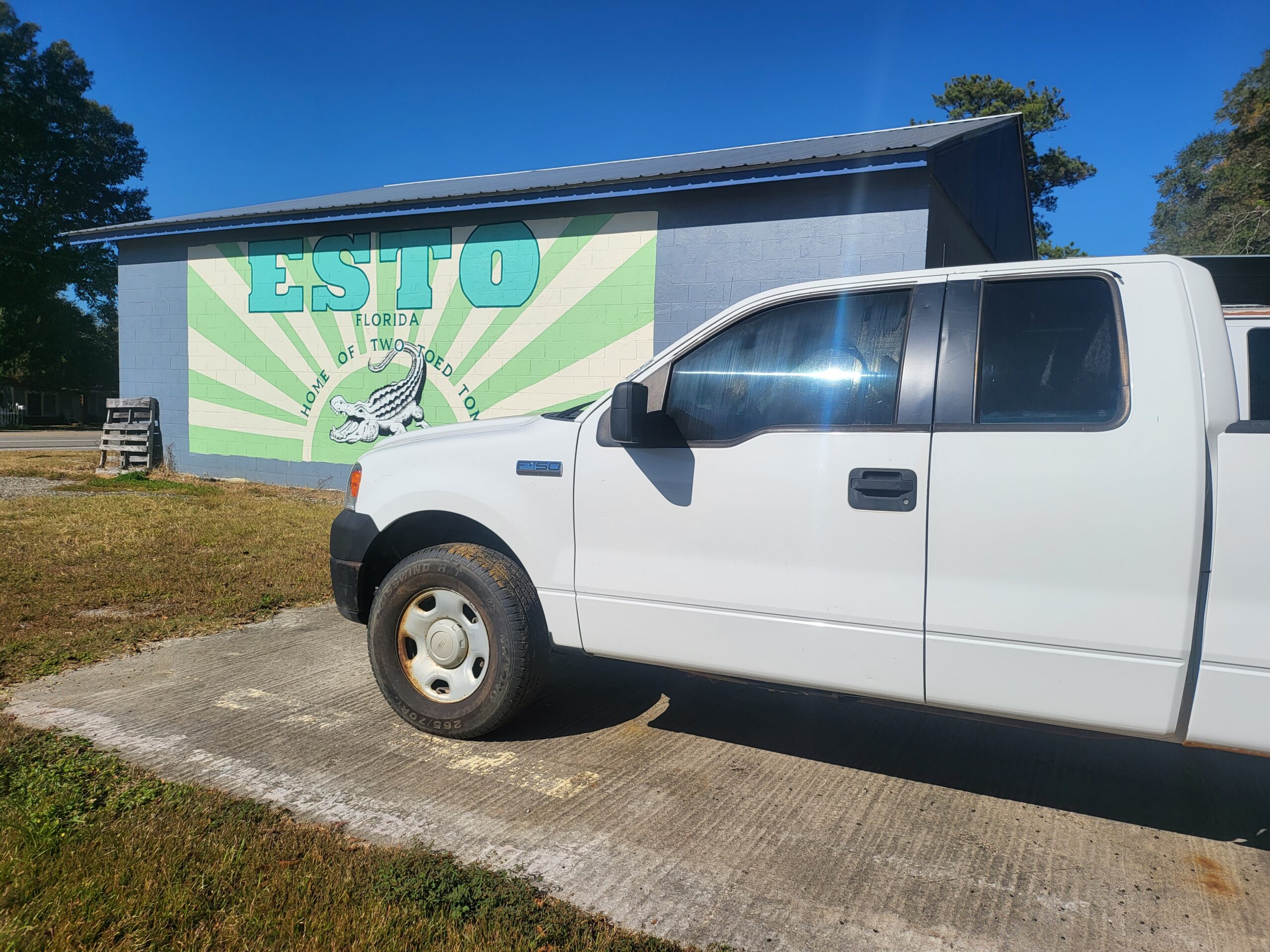 The town is holding a sealed bid auction for a 2006 Ford F-150. This trusty workhorse has served our Public Works Department well and is now ready for a new home.


















Here are the details:
Vehicle: 2006 Ford F-150
Color: White
Condition: Some wear and tear including damage to the paint, rear lights, and interior upholstery and fittings. Sold as is.
Viewing Location: Esto Town Hall, 3312 2nd Ave South, Esto, FL
Bidding Deadline: Tuesday, November 21 at 1:00 PM
Bids can be turned in to the town clerk, or placed in the water bill drop-box at the town hall. The Town Hall is open Monday thru Thursday from 8:00AM-1:00PM.
Join us for the Esto Town Council's regular monthly meeting on the same day at 7:00 PM at the Esto Town Hall, where the bids will be opened and evaluated. Don't miss this chance to own a piece of Esto's history!
For any inquiries, reach out to the town clerk at 850-263-6521 or [email protected].
Let the bidding begin!