Doctor's Memorial Hospital Mobile Clinic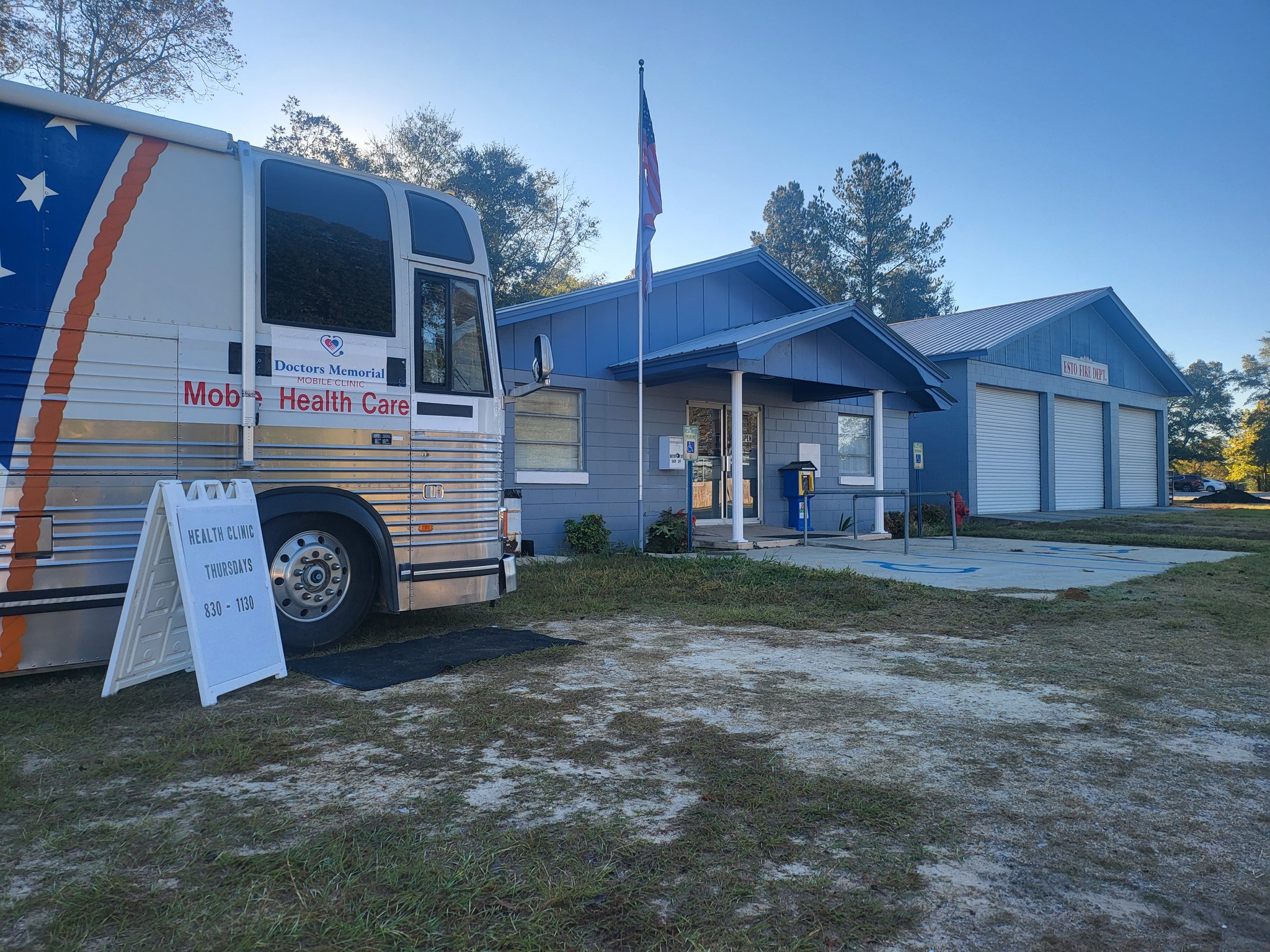 Next Date
Date

12/14/2023

Time

8:30 am - 11:30 am

3312 2nd Ave South
Esto, FL 32425
We're thrilled to announce that Doctor's Memorial Hospital in Bonifay, is bringing their Mobile Clinic to Esto! You can now access quality healthcare conveniently right here in our community.
Every Thursday
8:30 AM – 11:00 AM
No need to travel far for medical care – simply head over to the mobile clinic or schedule an appointment by calling 850-547-8118.
Spread the word and let's ensure everyone has easy access to the care they deserve. Together, we're building a healthier Esto!
Upcoming Dates
12/14/2023
12/21/2023
12/28/2023
01/04/2024
01/11/2024
01/18/2024
01/25/2024
02/01/2024
02/08/2024
02/15/2024
02/22/2024
02/29/2024
03/07/2024
03/14/2024
03/21/2024
03/28/2024
04/04/2024
04/11/2024
04/18/2024
04/25/2024
05/02/2024
05/09/2024
05/16/2024
05/23/2024
05/30/2024
06/06/2024
06/13/2024
06/20/2024
06/27/2024
07/04/2024